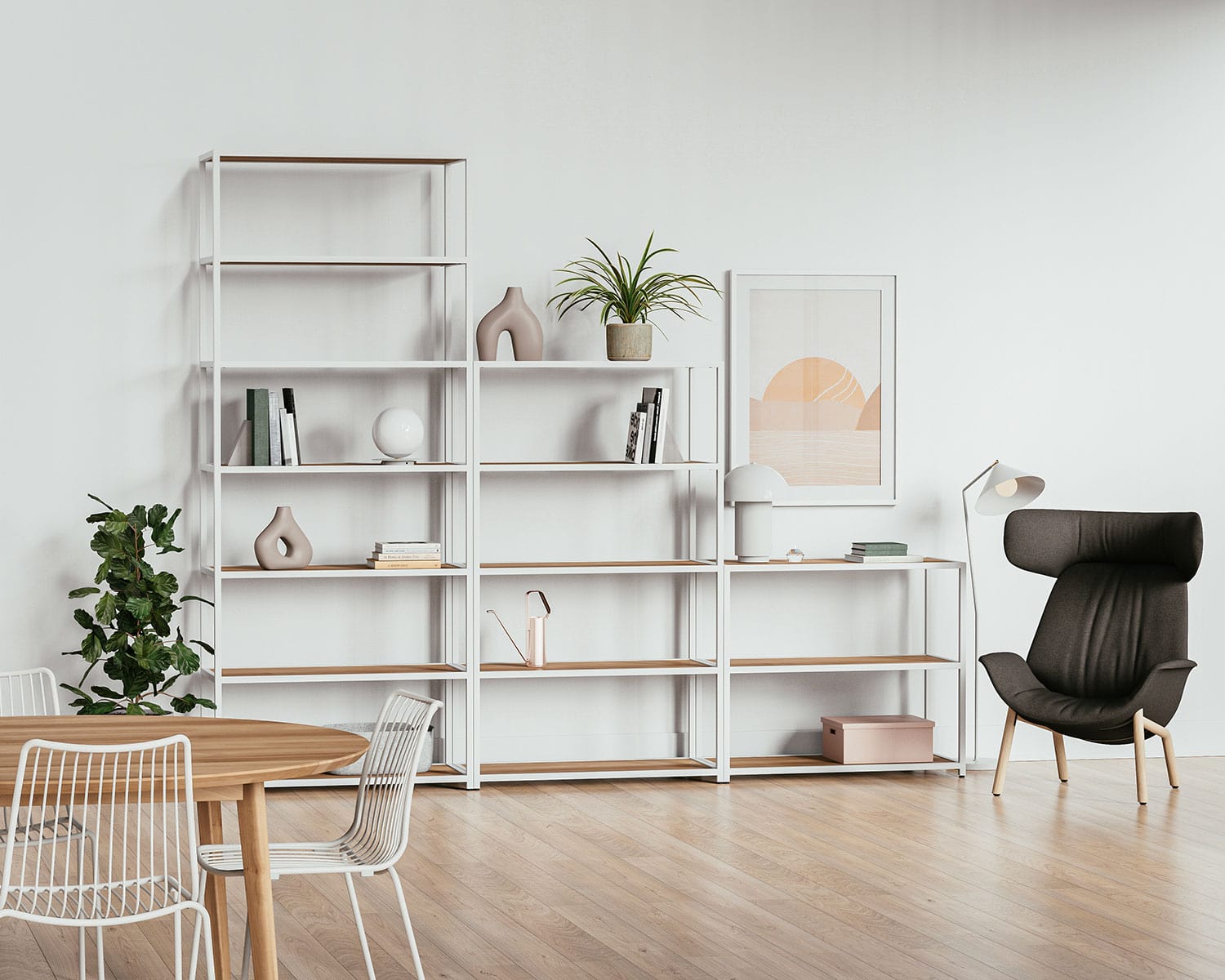 Add a touch of green to your space

With its six new modules, the Pigou shelving system captivates with both its unique functionality and geometric design.

With a balanced assortment of open storage to display your items, closed storage and dedicated spaces for your plants, Pigou shelving can be used both in a standard way (leaning against a wall) and to create one or more semi-divisions within a space.

Once filled with plants, the bookcase surrounds you with life and gives you the necessary intimacy between your spaces.