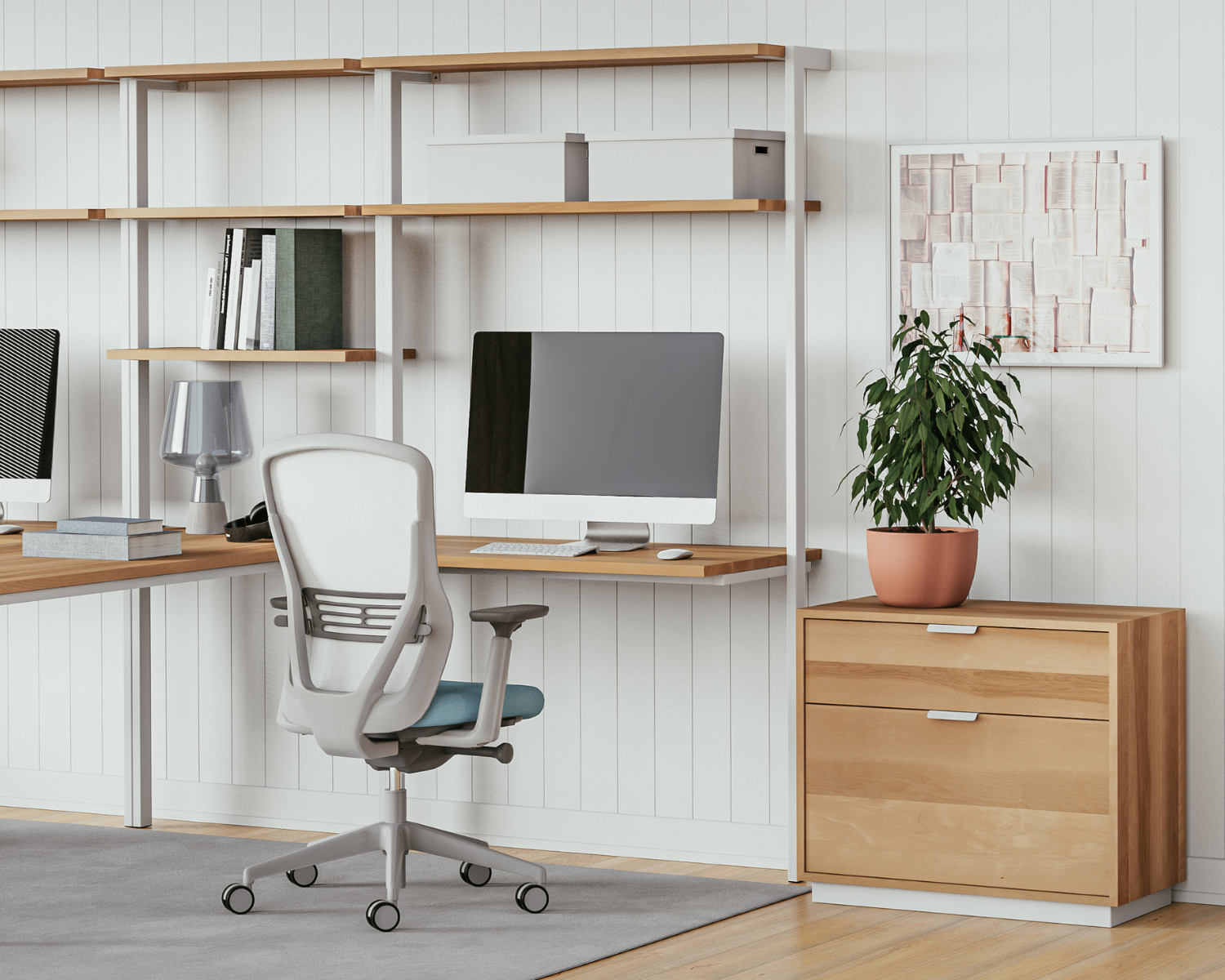 Storage
Been working from home a bit more than you used to lately?

Then you need to get your stuff together in your home office! A neat working space is important keep a clear mind and stay focused on what matters! Whether it's the Pigou bookshelf, the Regnault cabinet or the Fisher filing cabinet, our storage solutions are here to help you organize your office corner to keep it sharp.
Like us, start your work day with a smile and good coffee! :)

Like all of our products, our storage solutions are durable and its simple design is made to pass through time. It's all manufactured in Montréal (Québec, Canada).

Enjoy a 10% discount on office chairs and desk accessories when purchasing a Desk at regular price (discount applies once in cart - cannot be combined with other promotions).