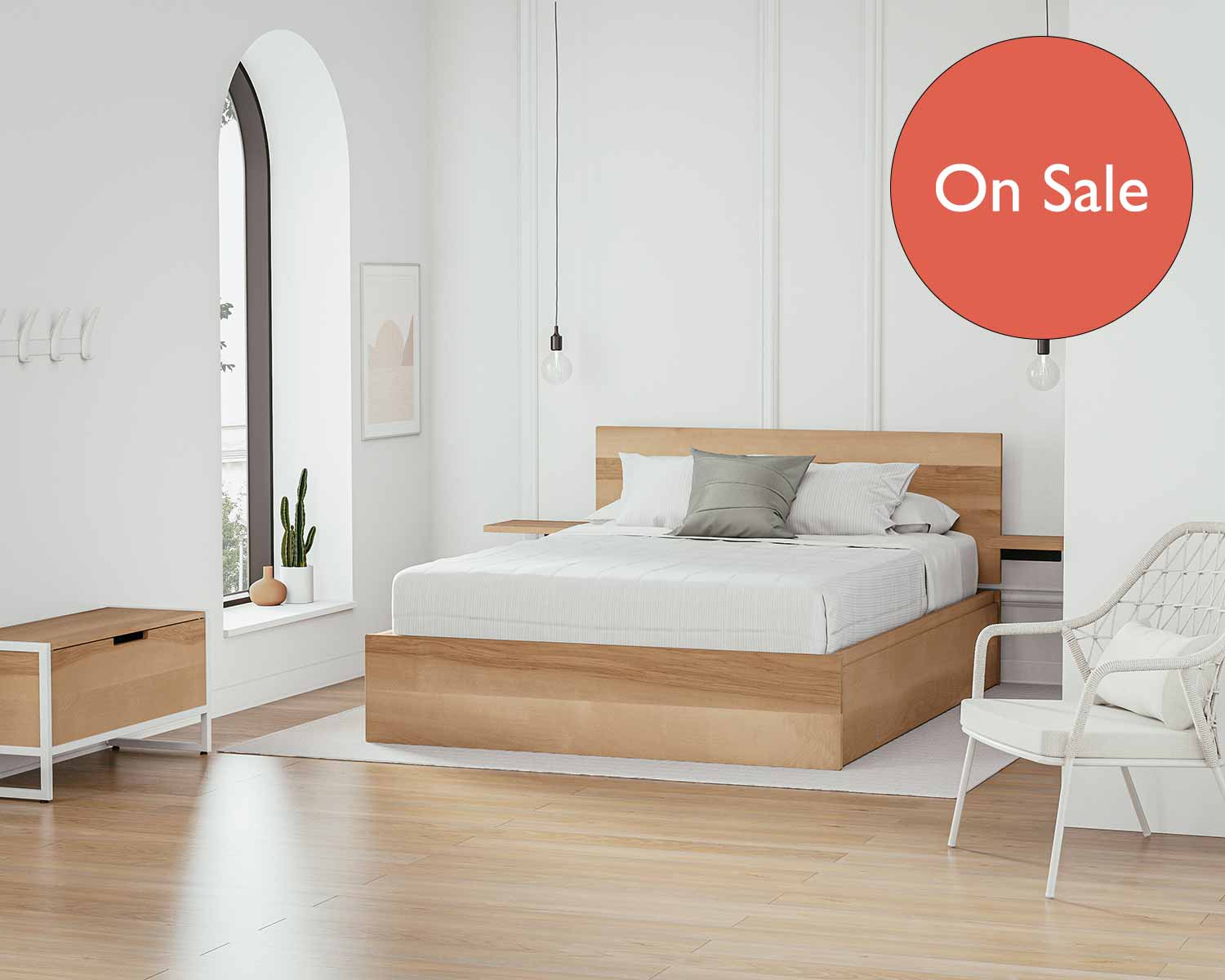 Modern Beds

What's better than a good night's sleep in a confortable bed? Choosing the most suitable bed for your needs is often a long and tedious process. We offer a wide range of modern beds that are built to last, in both steel and solid wood. Looking for double bed, Queen size bed or a King size bed? Then you've found the right place.

All our beds are customizable and made in Canada.

Looking for a breath of fresh air for your bedroom? You're in luck, from March 16th to April 1st, save 10% off all bedroom furniture!.