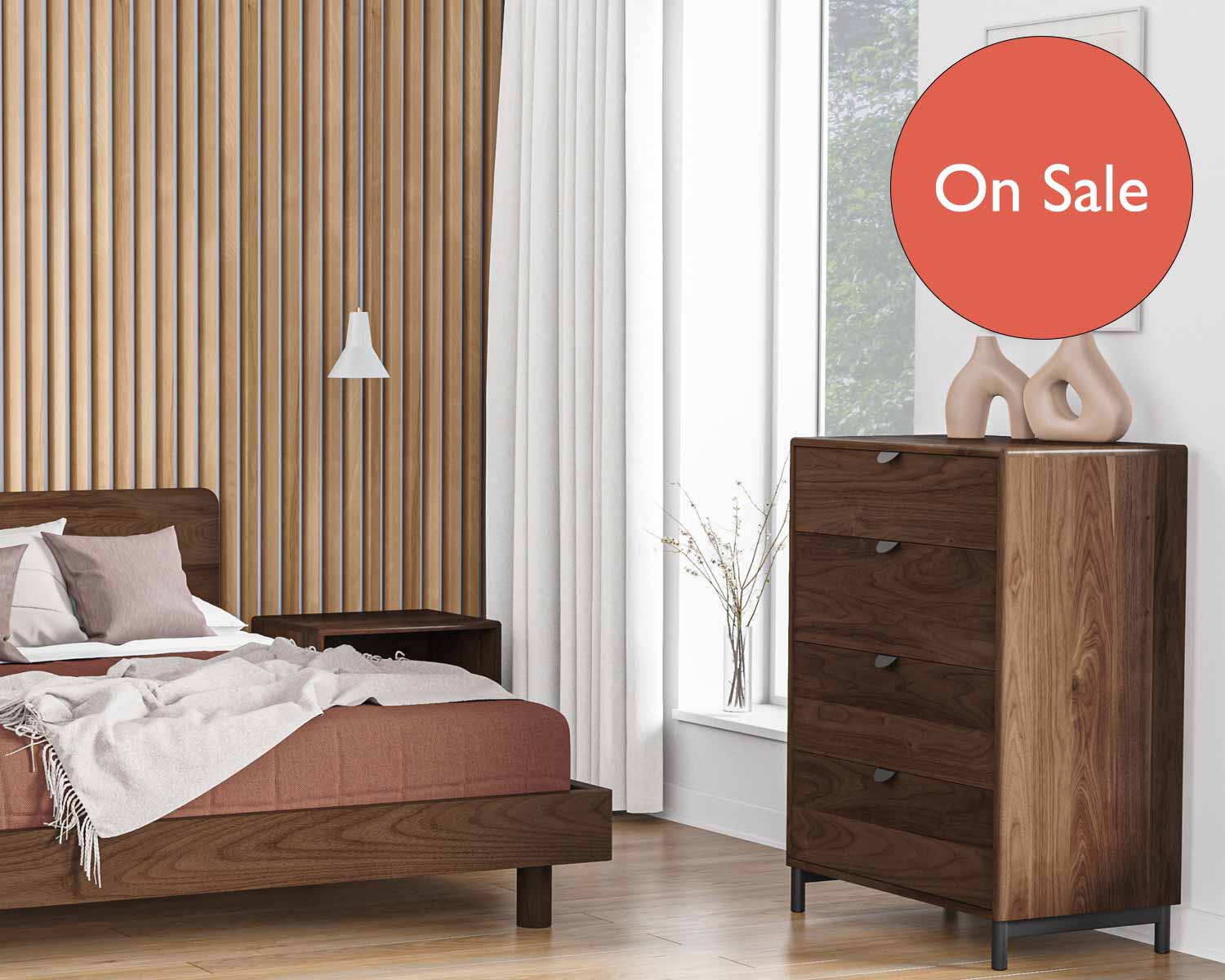 Wood Dressers

It is important for the wardrobe to fit with your entire bedroom. For that perfect match, we offer a wide range of wooden drawer chests, dressers with doors, or tall dressers. Our collection of solid wood dressers are designed to be aesthetic and built to last .

Like all our products, our modern bedroom dressers are customizable and manufactured in Canada.

Looking for a breath of fresh air for your bedroom? You're in luck, from March 16th to April 1st, save 10% off all bedroom furniture!.