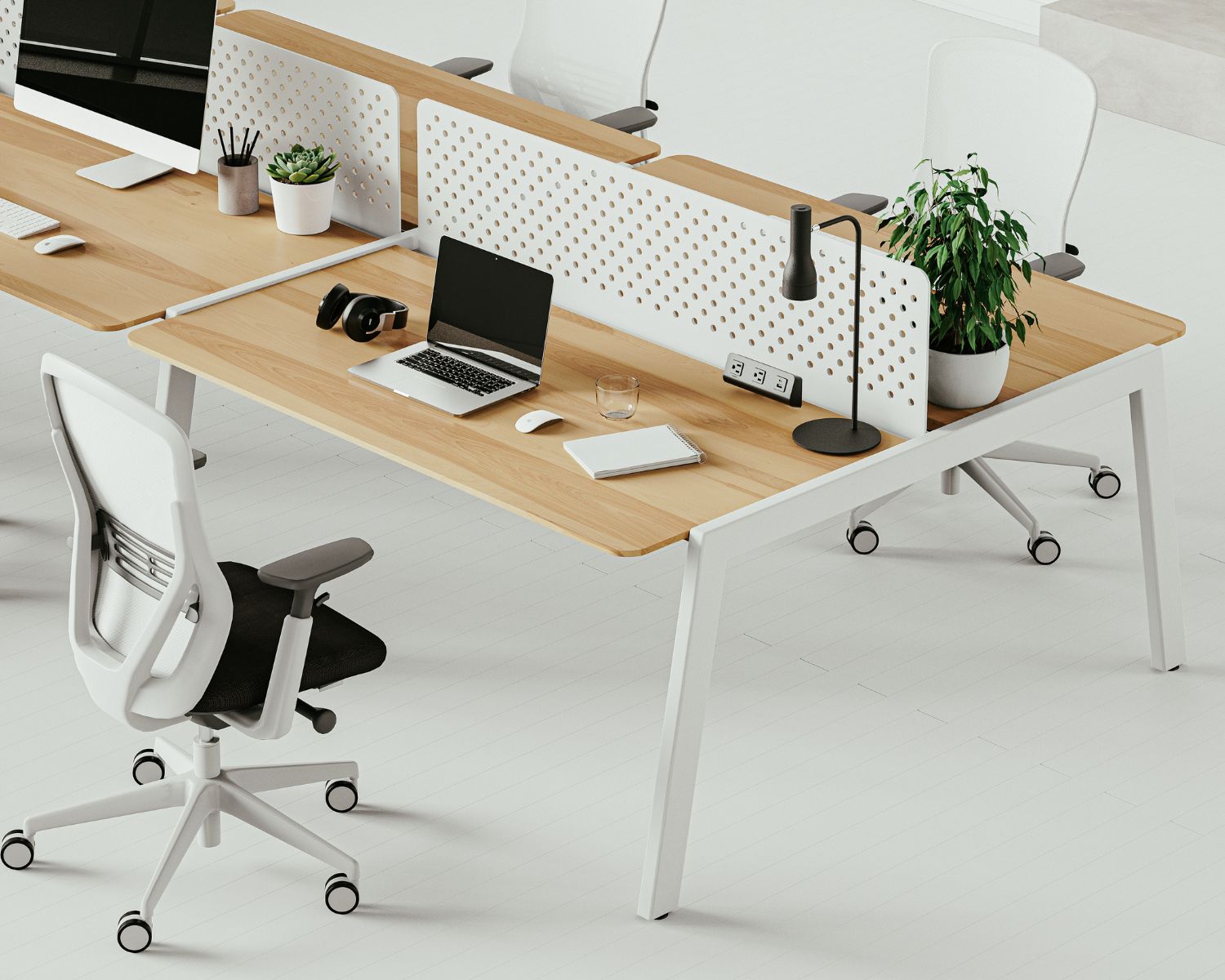 Benching system

Sharing your workspace has never been easier with our office partitions. Our workspace partitions help to preserve everyone's privacy while organizing your open space with style, in a simple and discreet way.

Our benching workstations offer a modern and minimalist look that is both aesthetic and functional.

Like all of our products, these office desks are made of steel and solid wood. Each office desk is fully customizable and manufactured in Canada.