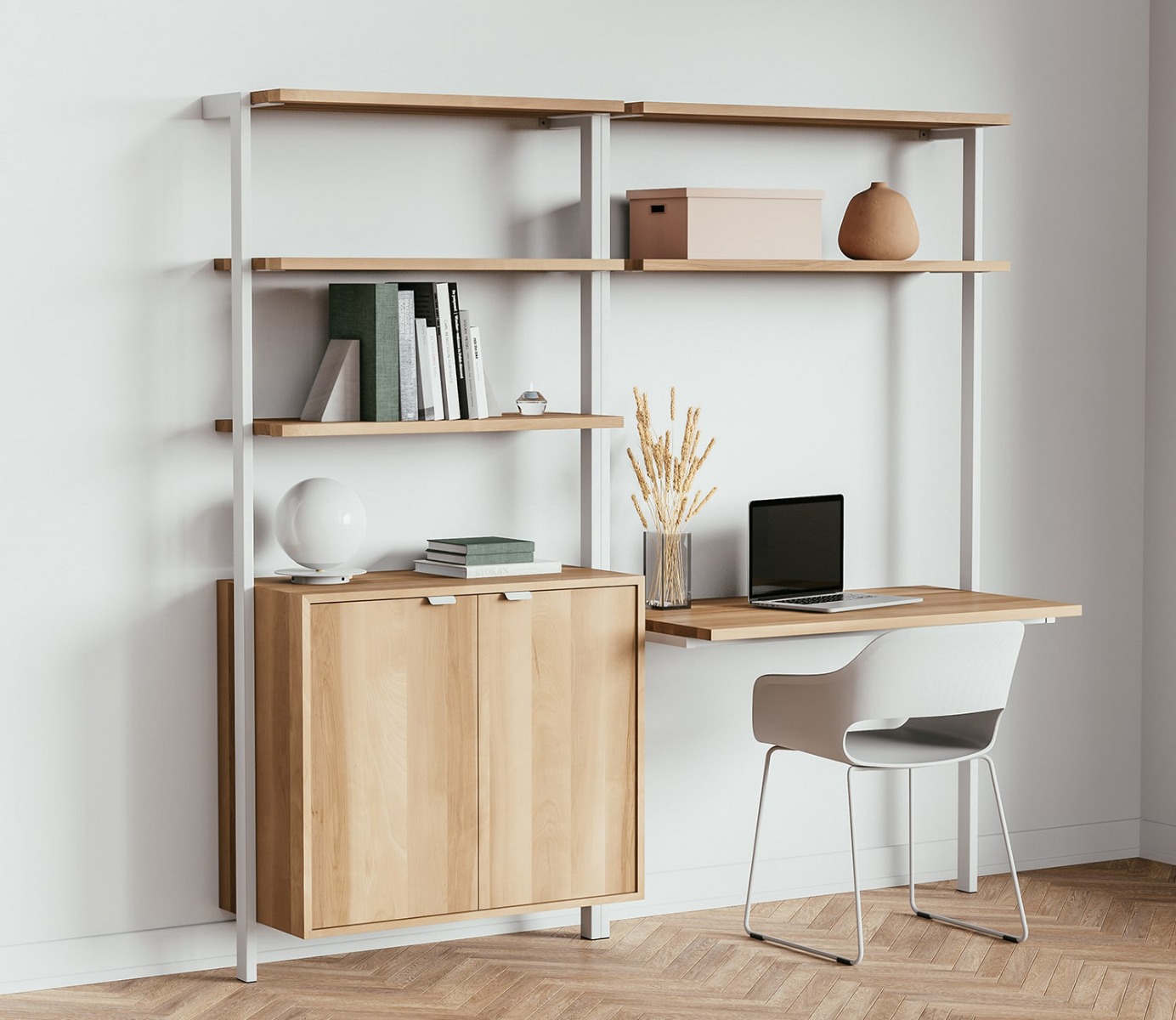 Time to dress up your wall!
The Franco modular shelving system is the system at the crossroads between aesthetics and functionality. With more than 150 module options, it becomes possible to easily furnish a complete wall or a corner of a wall according to your needs. It will also be possible to bring it with you when you move and easily integrate it elsewhere, whatever your space.

Whether you need a bar type shelving or rather a buffet type shelving, a simple bookcase or a shelving unit with a desk area, a 20 inch or 20 foot wide shelving unit, the Franco system can offer you solutions.

Each of the modules can be attached together to create a unique arrangement. It is a simple, reliable, solid and efficient system. We bet you will find the shoe that suits you!