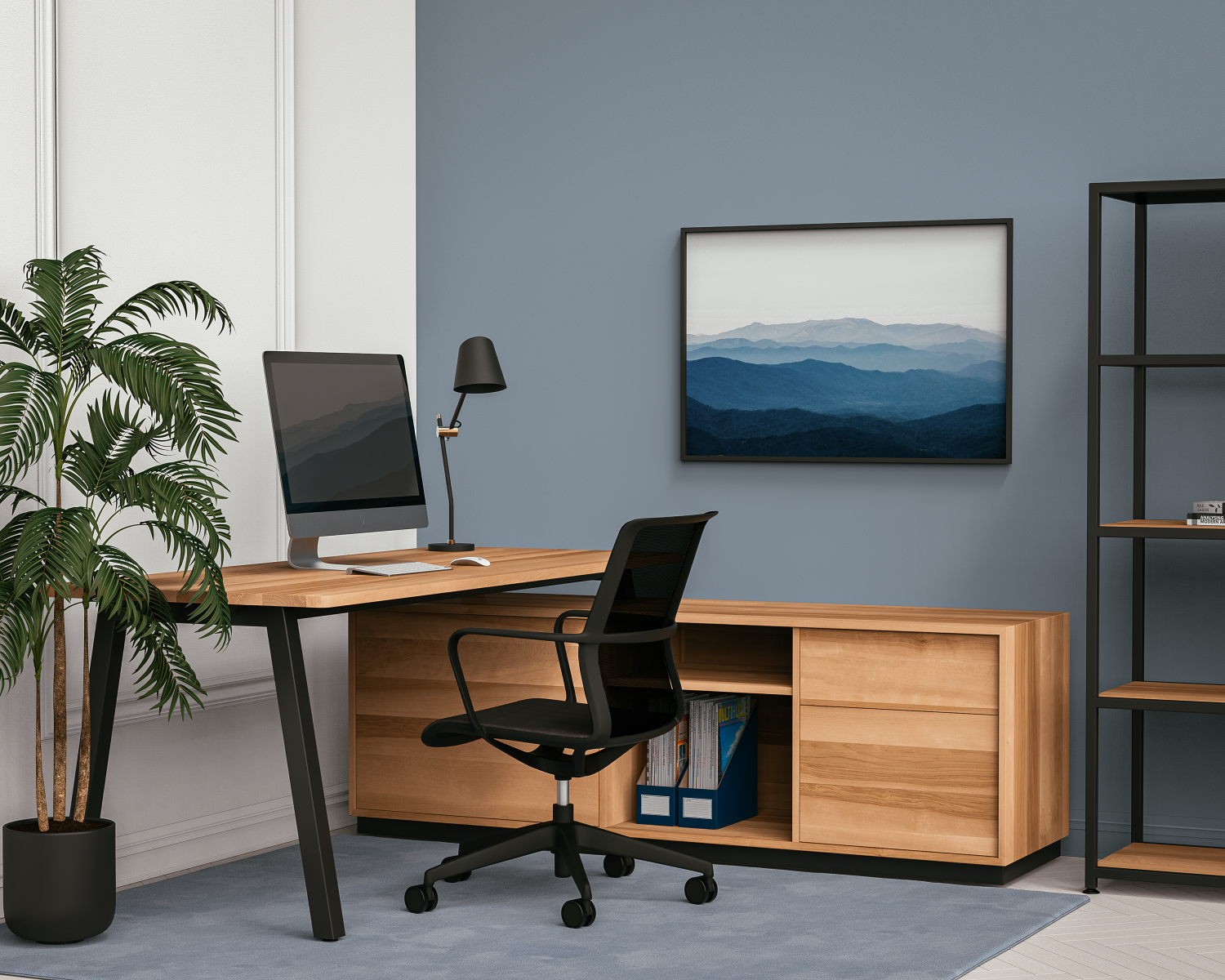 L-Shaped & Executives Desks
We've designed our L-shaped and executive desks aiming at finding a balance between comfort, working surface, storage and design. Create a workspace in which you find yourself in a good state of min. Design a simple and modern office space with our choice of steel and solid wood desks.

Like all of our products, our desks are durable and its simple design is made to pass through time. It's all manufactured in Montréal (Québec, Canada).

Until June 30th 2021, save 10% on all the Home Office section!