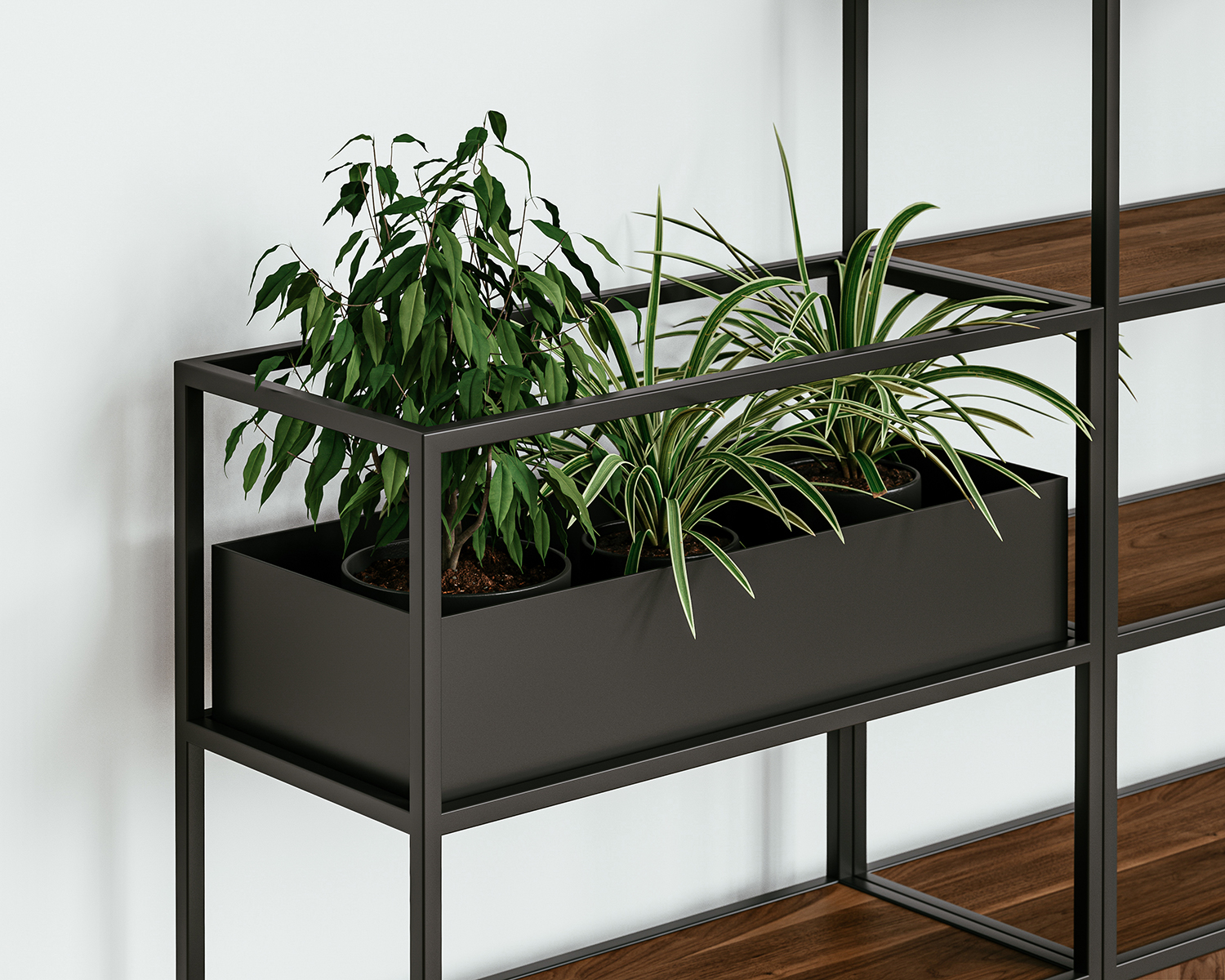 Pigou - Modular Shelving System
The Pigou shelving system was created to be versatile and to facilitate the insertion of plants in the room. Whether it is to divide a space or simply to furnish a wall, you will be able to find the Pigou pieces that will suit your project.

With so many possible options for sizes and different layouts, it becomes possible to create, but also to modify your shelving. Each part is designed to be interchangeable and consistent with all other parts.

If necessary, our designers can provide you with a rendering of the layout so that you can visualize before buying. Now it's your turn!