Giravolta Lamp
Wireless Outdoor Lamp
Financing available with

Real time decision
Signing up for PayBright financing is quick and easy: just provide some information about yourself and receive a decision in real time so you can buy what you like now and pay later.
Easy monthly payments
Enjoy the simplicity of automatic monthly payments with no hidden fees or surprises. You will see the amount of your monthly payments before confirming your payment plan, so you will know exactly what you need in advance.
How it works
1
Select Paybright during the checkout
Add your items to your cart as usual, and select PayBright as the payment method. You will then be redirected to their platform.
2
Apply online
Answer a few questions with the easy online app. You will get an approval decision in less than a minute.
3
Enjoy your purchase
Once your request is finalized with PayBright, you will be redirected to the DE GASPÉ website to complete your purchase. We process your order as soon as possible.
4
12 easy monthly payments
Make your automatic payments over 12 months, free of charge or interest. You will see the amount of your monthly payment before confirming your payment plan, which will allow you to know exactly what you have to pay and when.
Questions and anwers
What are the payment options?
PayBright will help you set up your convenient, pre-authorized payments via your bank account or credit card.
Who can apply for a PayBright payment plan?
Any Canadian resident who has reached the age of majority (18 or 19 depending on the province).
Can I only pay a part of my purchase with PayBright financing?
PayBright funding is applied to your entire order. To finance part of your purchase, please make two separate transactions with different payment methods.
Can I pay my PayBright balance at any time?
Yes, your balance can be paid in full at any time, without charge or penalty.
I was unable to complete my funding request. An error has occurred. What happened?
PayBright is not able to provide funding approvals to all applicants. This may be due to your credit report information or the inability of PayBright to verify your identity or payment method. For more information, please contact PayBright.
How do I access my PayBright account?
Once your transaction is complete, you will receive by email all the details of your plan as well as the information to create your account. Follow the instructions and access your account HERE. If you have any questions or have problems logging in, please contact PayBright.
I wish to return or cancel my DE GASPÉ order funded with Paybright. What should I do?
Purchases made using PayBright financing are subject to the DE GASPÉ's return policy. All returns will be processed by DE GASPÉ and the balance of your PayBright loan will be reduced or canceled accordingly. If you have already made monthly payments, they will be reimbursed by PayBright.
Other QUESTIONS?
We are here to help. Please contact us at 514 383-4538
*All transactions are subject to approval by PayBright. The estimated amount of the monthly payment excludes taxes and shipping costs.
Giravolta is a rechargeable wireless lamp with a contemporary design. It is composed of two plastic discs, one constituting the base and the other the diffuser. The whole thing is connected by an extruded aluminum arc that envelops them creating a comfortable grip to take and transport the lamp. Load it up and take it wherever you want!

Useful for both your summer evenings when the discussion continues late into the night or simply as your bedside lamp throughout the year.


Please note that Giravolta lamps come with a USB charging cable and a USB power adapter for European plug. No North-American power USB adapter provided.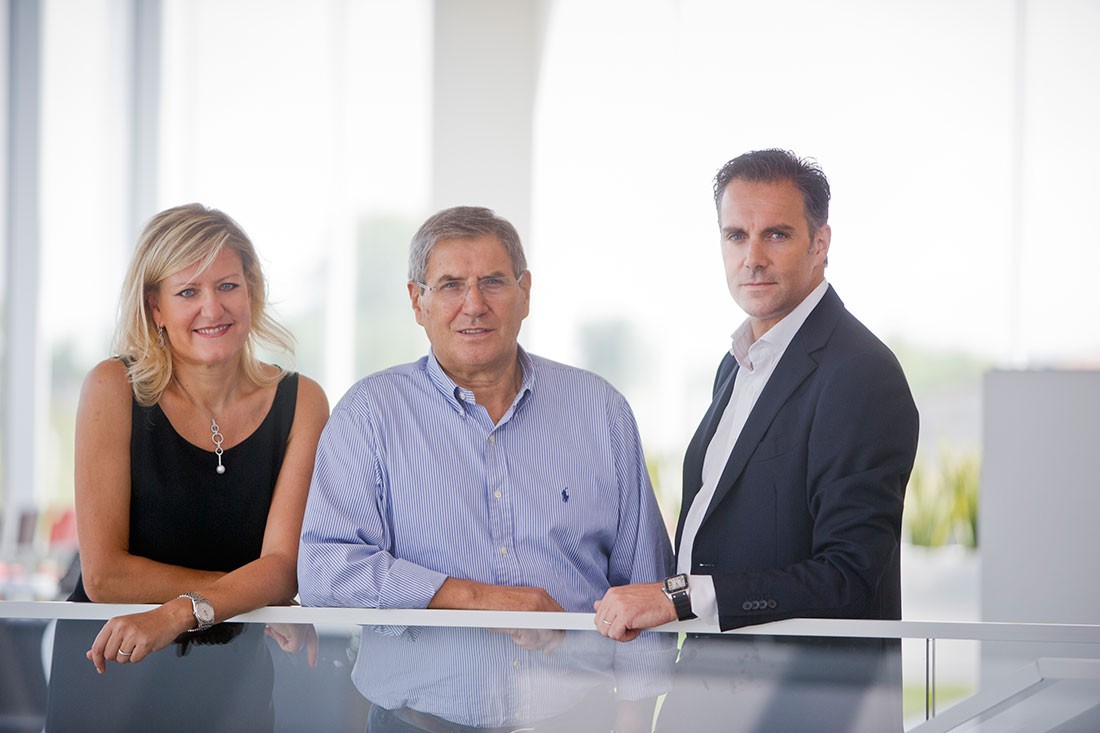 PEDRALI, a family story.
In 1963, Mario Pedrali founded an artisan workshop in Palazzolo Sull'oglio (a small town located in the Brescia region of Italy). It was there that he began to produce his first collections of wrought iron outdoor seats.

From the 1960s, he collaborated with Italian and international architects and designers and specialized in the industrial sector, aiming for the commercial furniture market.

Today, the company is under the direction of his two children, Monica and Giuseppe, and has more than 300 collaborators. Several design awards have been won including, in 2011, the famous Compasso d'Oro Adi award for the Frida model.
Discover more about Pedrali in this video :
Care
Steel & Aluminum

Clean using a microfibre cloth soaked with mild soap, degreaser, alcohol or ammonia. In the case of painted products, avoid granular detergents and solvents in general. Rinse with water. Always dry after cleaning.
Specifications
Show all specs
Country of Manufacture




Italy

Manufacturer




Pedrali Spa

Designer




Basalia - Rota Nodari

Main Material




Aluminum

Other Material




Aluminium

Manufacturer's Warranty




2 Years

Assembly required




About 15 minutes