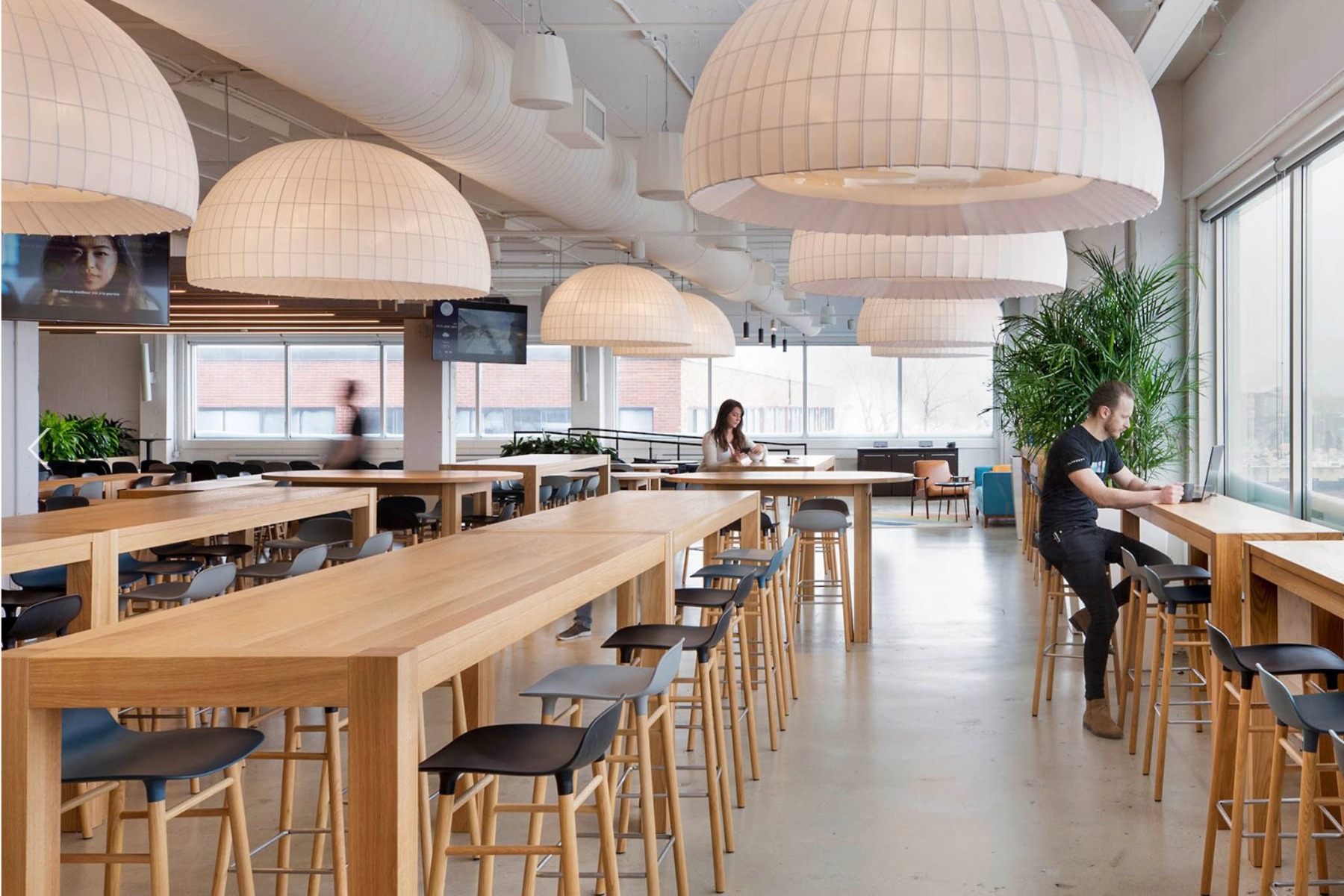 ELEMENT AI
We were mandated by Linebox Studio, design manager of the new Element AI offices in Montreal, to manufacture a number of tables for the company's cafeteria and collaborative spaces, specialized in artificial intelligence. All the tables were made to measure, with a design specially made for the project.

During the project we had to collaborate with the designers and the client but also with the project managers who coordinated all the good performance of the site. Another success from here we are proud to have participated!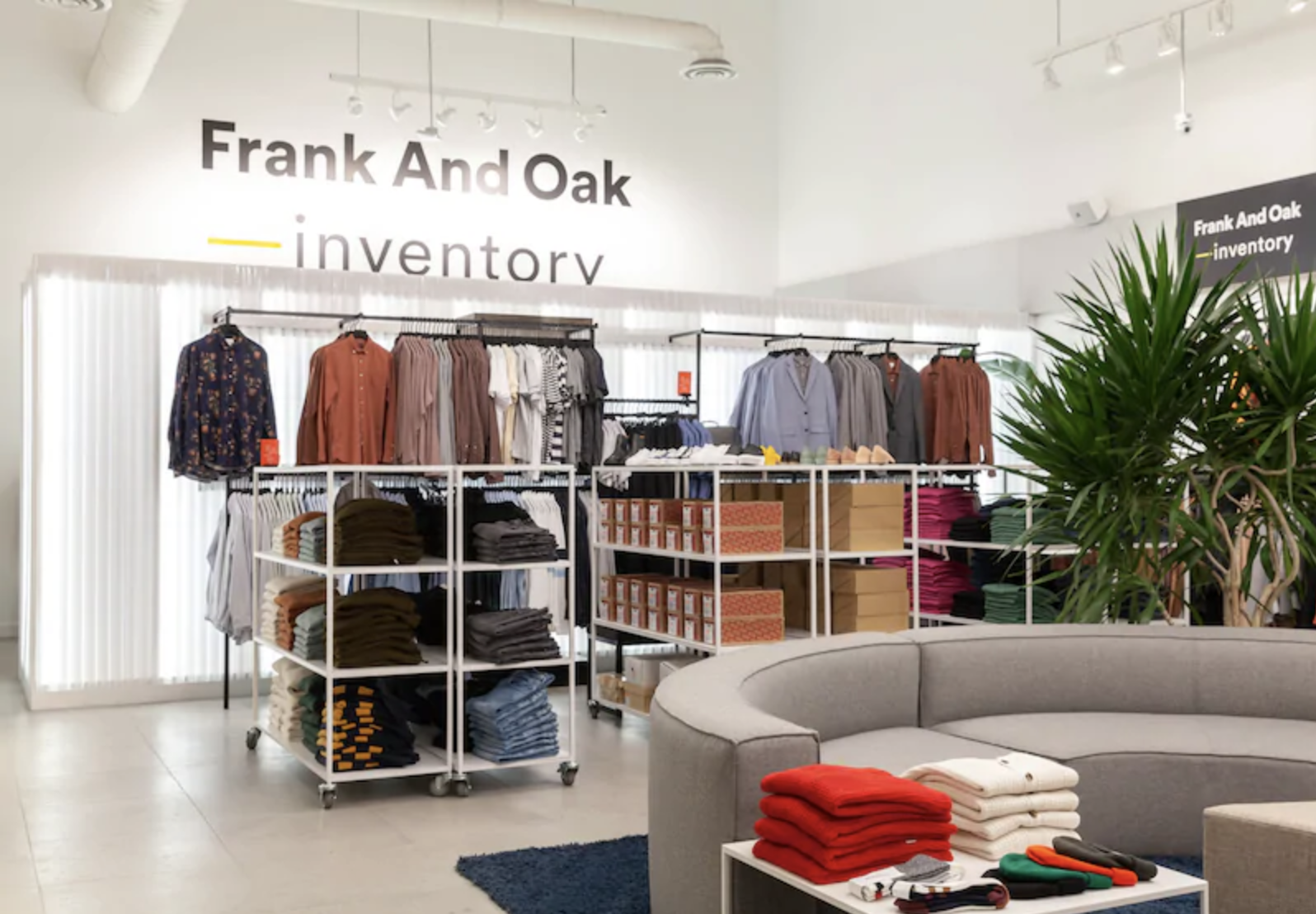 FRANK AND OAK
There is no need to introduce Frank and Oak, this young, dynamic and flourishing company from home. Since 2017, Frank and Oak has commissioned us to manufacture the furniture for its new range of stores, which are now everywhere in the country. We are talking here about custom-made clothes racks, shelves, coffee tables, displays, furniture for cash registers, etc.

Once again, it's a pleasure and a pride to have the opportunity to participate in the growth of this company that puts Montreal on the map!
CLOUDRAKER
Cloudraker is a marketing company based in Montreal. It is by the client directly that we have been mandated to manufacture the furniture that was part of the complete redevelopment of their spaces.

The project included products from our catalog but also customized products such as acoustic walls, room dividers with tables, reception furniture, lounge furniture and an environment. specially designed and designed for the needs of Cloudraker during their customer presentation.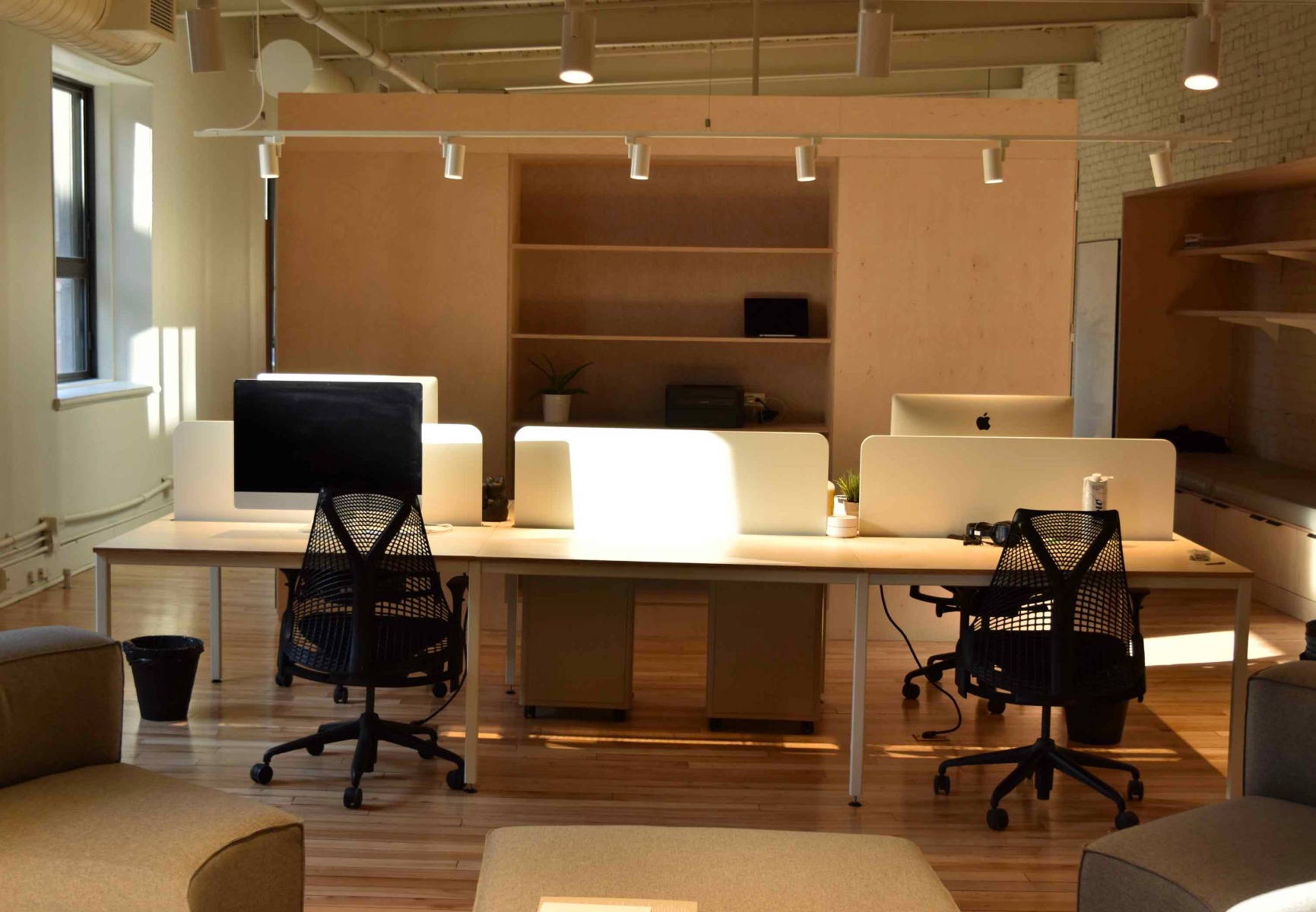 UNSPLASH
Unsplash is a technology company based in Montreal. On their website, you have access to professional photos for free.

We were commissioned by the architectural firm and the client directly to manufacture the furniture that furnishes their new offices in the old port of Montreal.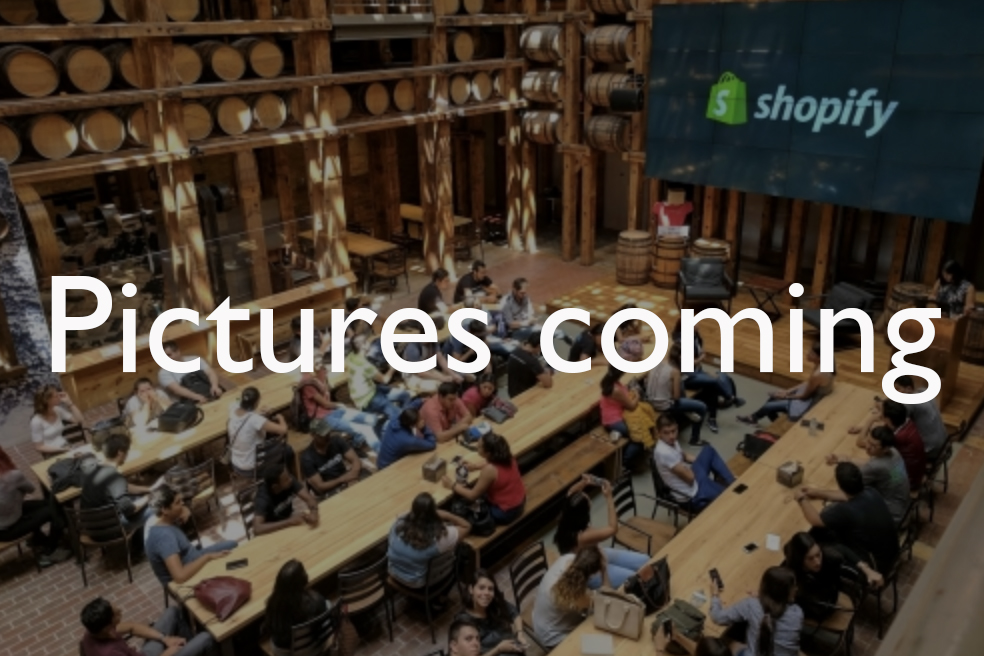 SHOPIFY
We were contracted by the designers to participate in the Shopify office project in Montreal as well as the head office in Ottawa. Several products were part of the agreement, both products in our standard catalog and products that have been developed in collaboration with designers, specially for this project.

Shopify is a large company based in Ottawa, with approximately 3000 employees. We are proud to take part of this success from here!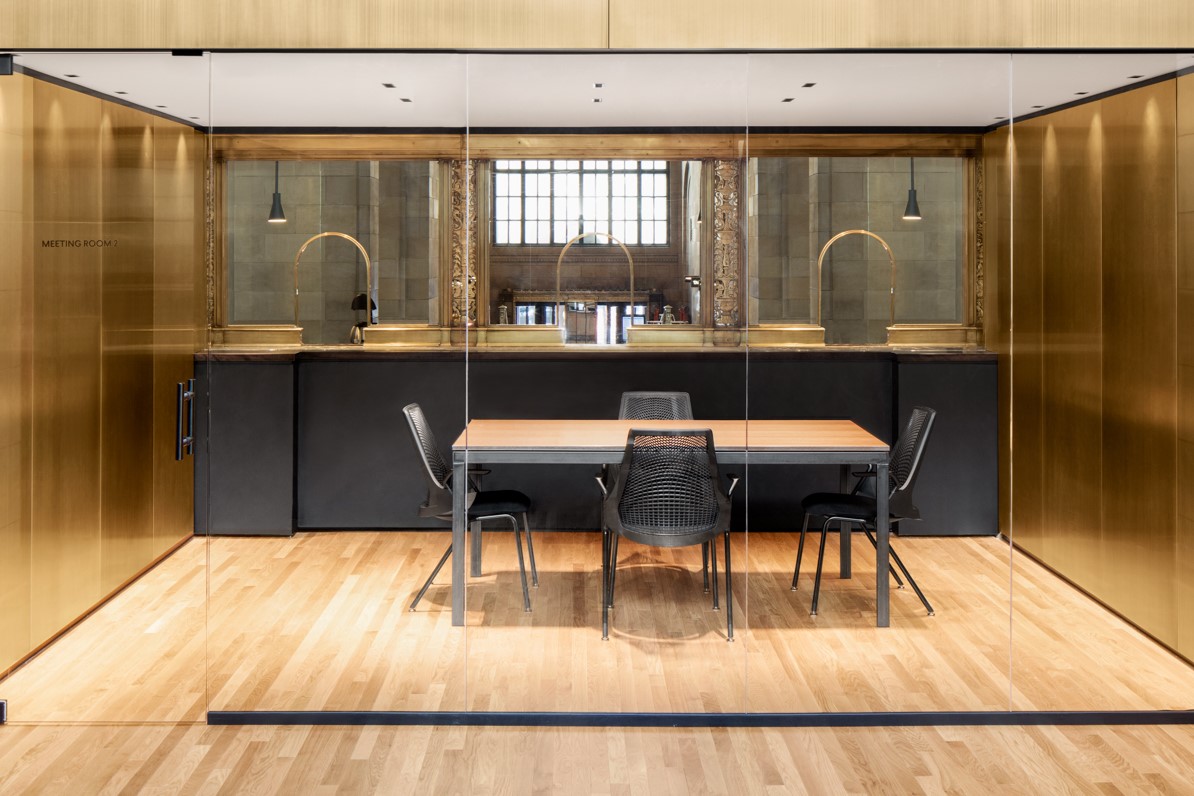 CREW COLLECTIVE CAFE
If you've never been to the Crew Collective Café, you absolutely must! The project, which was directed by architect Henri Cleinge, has often been cited as one of the most beautiful coffee in the world. This area of ​​Old Montreal, once occupied by a bank, is breathtaking.

We were commissioned to make the furniture that occupies the space. This includes large collaboration tables, co-working space workstations, conference tables, coffee tables etc.

Another project we are proud of!